How to find us
Coming from south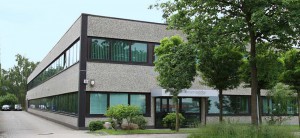 A7 bound towards Elbtunnel-Flensburg/ Kiel – At exit 26-Hamburg Stellingen turn right into Kieler Strasse and keep left. Turn left into Sportplatzring. Straight ahead over Koppelstrasse, Julius-Vosseler-Strasse, Vogt-Wells-Strasse and Osterfeldstrasse (3,7km). Turn left into B433/ Rosenbrook (Ring 2). Straight ahead over Alsterkrugchaussee, after 2,3km turn left at Alsterkrughotel into Sportplatzallee. After 400m turn left. Heselstücken 5 is on the left, after approx. 90m. Parking space on the property.
Coming from east
Over A1/ A24 – At Horner Kreisel take the first exit Sievekingsallee to Elbbrücken (2,1km). Turn right at B5/ Landwehr. Stay on the B5 (over Wartenau, Lerchenfeld, Winterhuder Weg, Herderstrasse, Barmbeker Strasse- 3,7km). From Barmbeker Strasse turn right into Borgweg and go straight ahead over Hindenburgstrasse. After 2,6km turn left into Bebelallee. After 0,5km turn right into Alsterdorfer Damm (0,6km) and straight ahead into Sportallee. Turn left after 400m. Heselstücken 5 is at the left, after 90m. Parking space on the property.
Coming from north or west
Over A23/ A7 – At the exit 24-HH-Schnelsen turn left onto B447/ Schleswiger Damm. Straight ahead approx. 3,4km (over Frohmestrasse, Friedrich-Ebert-Strasse, Niendorfer Marktplatz and Kollaustrasse). From Kollaustrasse, turn left into Papenreye, over Spreenende. After 1,8km in the roundabout take the second exit (Weg beim Jäger). After 1,3km turn right into Sportallee. Turn right after 500m (Heselstücken 5). Parking space on the property.
Our Showroom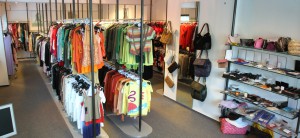 When you make an appointment with us, our showroom and our sales team are completely at your disposal.
You can choose from original samples in line with your requirements and in a relaxed atmosphere.
Appointment for the showroom is required.